Drawing on the history of botanical symbolism, these botanical illustrations stand as a mediation on the passage of time through concentration on the ways in which each subject changes as it moves towards death. Each illustration is almost tediously intricate, focusing on flowers bought, collected or foraged by me and capturing a static moment in the lifetime of the subject. Meticulous in their examination of the physical nature of plants, I use watercolour and pencil to explore the interplay of light of and colour, concentrating on drawing out pure colour to create the hues of each subject. By applying attentive accuracy to the depiction of each subject, the illustrations prompt an acknowledgement of both the minutae of unseen things in the everyday world, and the inevitable deterioration of everything around us.
These works are currently being exhibited at 'Paper Gardens', No Vacancy Project Space, Federation Square, until 5 June 2016. All works are currently for sale. Contact me for pricing and details. Read more about my process here.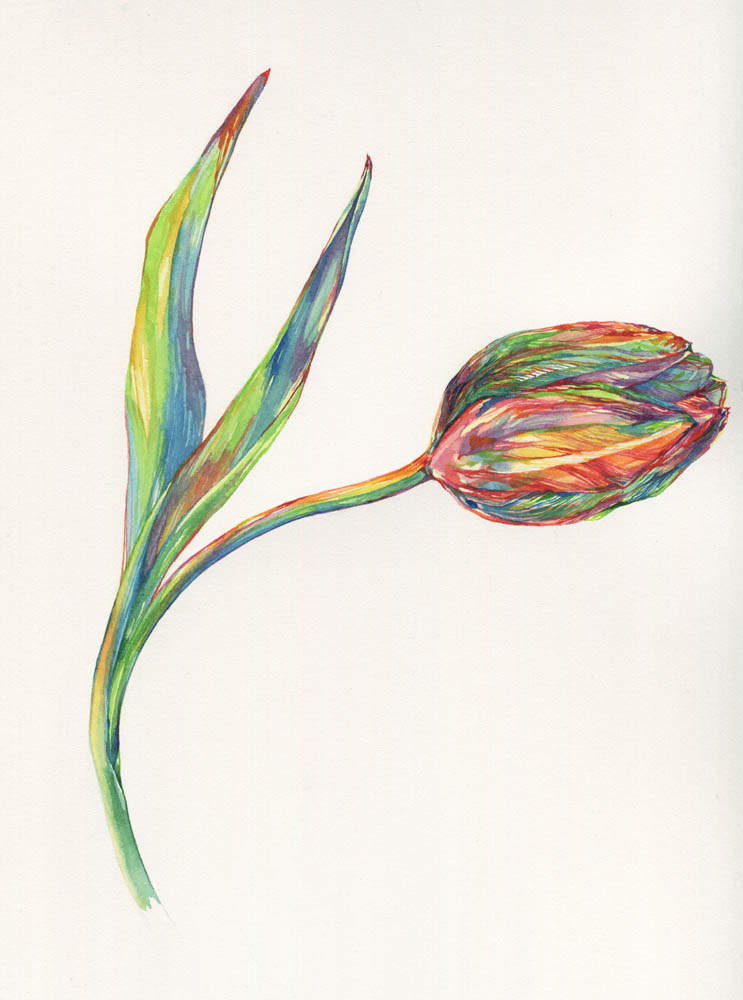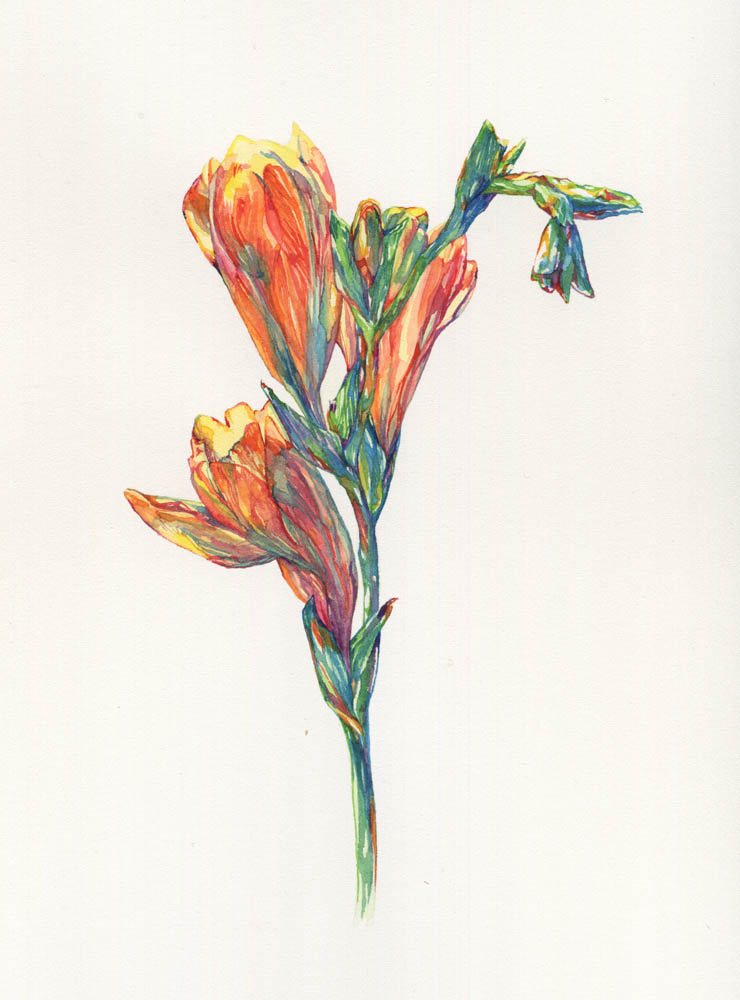 Dahlia and bud, 2016. SOLD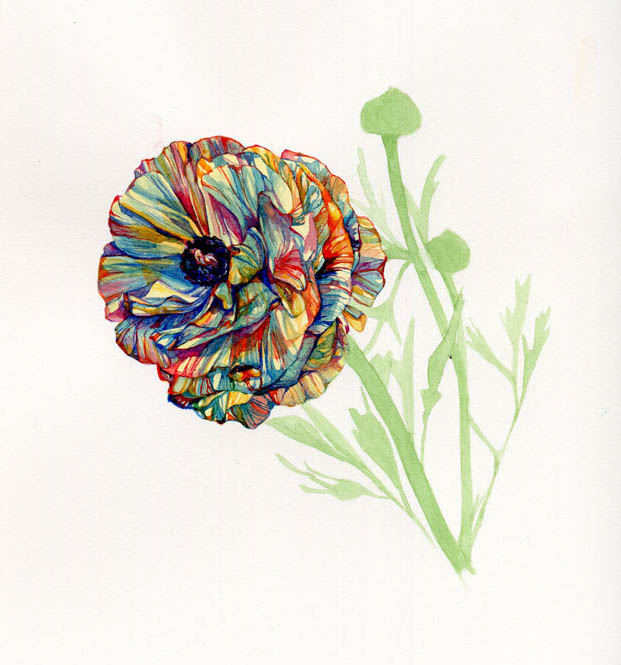 Images copyright Emma Hewitt, 2015 and 2016.